Welkom op de website van mijn lieve zoon en onze lieve broer Jules Odekerken.
Jules werd op 17 november 2003 vermoord voor de poort van zijn huis
in Pattaya. De broer (Seksan Prommana) en de minnaar (Anupong Sutthani) van Jules
zijn Thaise vrouw Marisa Prommana zijn de hoofdverdachten. Of er verder nog
mensen bij betrokken zijn is tot op heden nog steeds onduidelijk.
Het proces is op 27 maart 2004 van start gegaan, na enkele zittingen verdaagd en uiteindelijk is
er op 21 december 2007 recht gesproken. Deze website is niet alleen een eerbetoon aan Jules, maar
ook een oproep om met ons mee te knokken om er voor te zorgen dat de beramers van de moord
worden gepakt.
Rust zacht lieve Jules.....
De familie Odekerken.
---
Welcome to the website of my dear son and our dear brother Jules Odekerken
Jules was murderered on 17 November, 2003 in front of the gate of his house in Pattaya.
The brother (Seksan Prommana) and the lover (Anupong Sutthani) of his Thai wife Marisa
Prommana are the main suspects. If other people are involved, remains unclear up to this moment.
The trial started on 27 March 2004 and has been adjourned after several court-sessions to november, after which it continued. Finally on December 21st. 2007 the judge pronounced his sentence.
We want justice to be done. This website is not only a tribute to Jules, but also a
call upon anyone to support us in our fight and to see to it that the offenders will be punished.
May you rest in peace, dear Jules…
The Odekerken family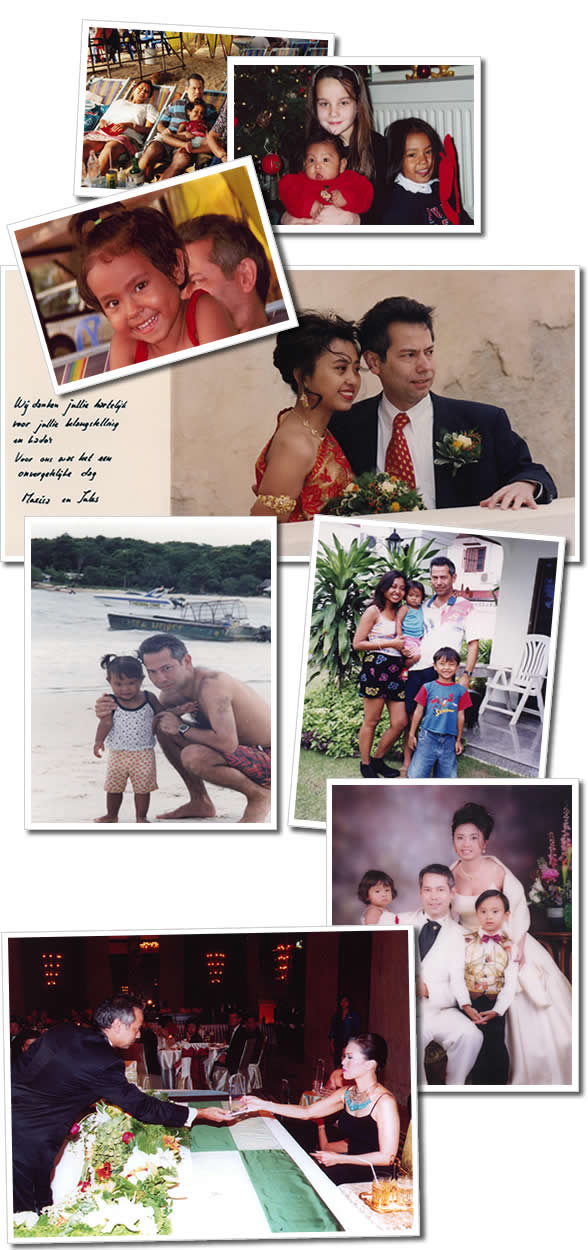 Jules krijgt een onderscheiding uit handen van Prinses Ubonratana